Pedouin, derived from the word Bedouin – a member of a desert tribe that traditionally lives in tents – signifying a member of an adventurous family traveling on a tandem bicycle across the continent using a tent as their humble abode.
We are Bill & Amarins. We love travel, we love living simple, we love challenges and we love being together as a family. We have put all this together in a bicycle trip to Alaska.
On the trip to Alaska we want to share our family's journey with others to demonstrate how to live a dream despite the economic, social or educational climate.
Our family's journey started when we met in the bottom of the Grand Canyon. Our adventures together have evolved since. With rural Mount Vernon, Kentucky, as home base, we have lived in The Netherlands, North Carolina and Florida.
We have three daughters; Cheyenne, Jasmine and Robin. Their birthplaces are a fine representation of our travel spirit. They have shared our joy to travel and live simple on many occasions.
The journey to Alaska is a learning experience that will last us a life time. We expect it will...

Teach the girls to love life with abundance;

Create bright open minds;

Build self assurance with belief in possibility;

Show the enjoyment in helping others and

Grow our family bond.

With a strong, worldwide, grassroots support system and a good dose of faith it will be unforgettable for
everyone involved.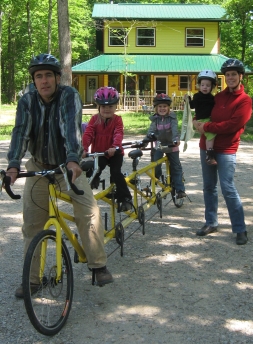 The Pedouins have left on August 1, 2009, for Alaska!
Join us as we experience the abundance of this land and...

See the diversity

Hear the stories

Smell the flavors

Taste the foods

Touch the textures

and...
---



I am Bill, the grandson of George Washington Byers. I have lived in practically half the states in America and many countries abroad. I have six children, born in four states, three countries and three continents. I didn't start out with this in mind, but it happened that way.

As you can see, we are only taking our three youngest ones with us. The three oldest are very special and will be with us in spirit. They think we are absolutely crazy, but so have half the people in my life so far in my life's journey.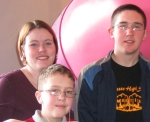 Life is short and I have always lived it to the fullest. Whether that is shoveling horse manure as a teenager or giving food to the hungry in the West Bank in the late nineties.
This journey is a continued expression of my desire to smell, taste, hear, touch and feel life.
I am the Captain of the Quint. As Captain, I handle the steering, gearing and breaking of the entire 14.5 foot tandem bicycle (not including trailer).
Back to Top
---


My name is Jasmine, I was born in Kentucky in 2005, which makes me 4 years old. I am the artist of the family with an eye for precision. I can work meticulously on a task and can be very persistent. I am on the verge of reading.
On the Quint I am stoker #1, I get to ride behind my Dad.
I am very creative with the materials I find in nature.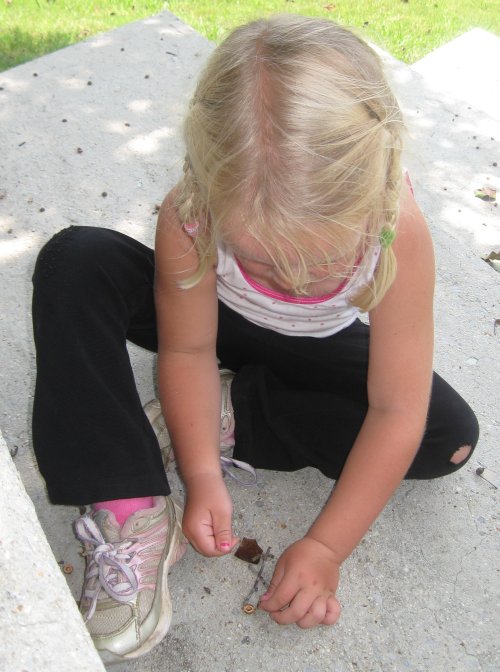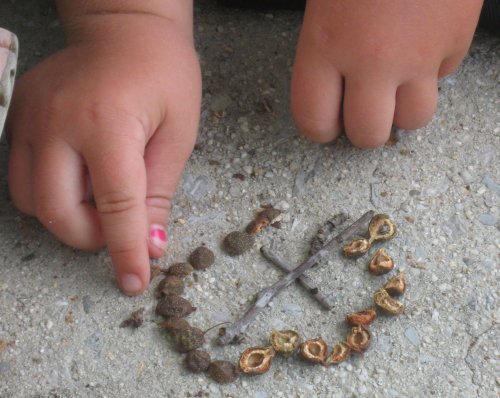 I want to be a horse rider like my big sister Cheyenne.

---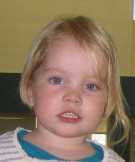 My name is Robin, I was born in Florida on the Atlantic Coast in 2006. I will be three soon after we start our journey to Alaska. Although I was born a 'flatlander', I maneuver the Kentucky mountains like a true mountain girl.
As stoker #2, I sit in the middle of the Quint, behind Jasmine and in front of my Mom. My crank arms were especially made to fit my legs. Because I am still so young, I will have a backrest and a belt buckle to keep me in my seat.

Back to Top
---

I am Amarins. I was born in the previous century in The Netherlands. I am fluent in Frysian, Dutch and English. I aim to be fluent in Spanish one day. Our journey through the southern states should help me build my vocabulary.
I am privileged to be a stay-at-home mom, where we practice real-life schooling. With no permanent place of residence during the journey it should be no problem to roll into real-life schooling on the road.
For the past two years I have been working as tax-preparer. This experience has been invaluable for our financial planning.
In my leisure time I enjoy reading non-fiction books. Whether it be business, psychology, biography or other. One book usually leads to another. Our local libraries have been great sources of information for me.
I am stoker #3 on the Quint, behind Robin and in front of Cheyenne. Although the word co-captain crosses my mind, I will try to limit my advice when it comes to captaining the bicycle.

Back to Top
---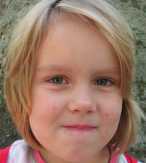 Hi, I am Cheyenne. I am in my seventh year around the sun. I was born in The Netherlands in 2003. The Netherlands is a country on the European Continent.
I know how many planets there are in the Solar System. There are eight planets in the Solar System. I know how many degrees are in a circle: 360 degrees.
I want to be a horse racer. And I want to be a pilot, like the WASPs. I read about the WASPs in the book of Molly, from The American Girls Collection.
We have a bike that is yellow. A 5-person bike. We are going to Florida first and follow the coast of Florida. Then we are going straight through Texas. Next we are going up the California coast. From there we are going on to Alaska before it is winter.
We are going to house sit when it is winter in Alaska. Then we are going to Boston and back home.
-The End- By Cheyenne, May 7th, 2009

Working on a stick project.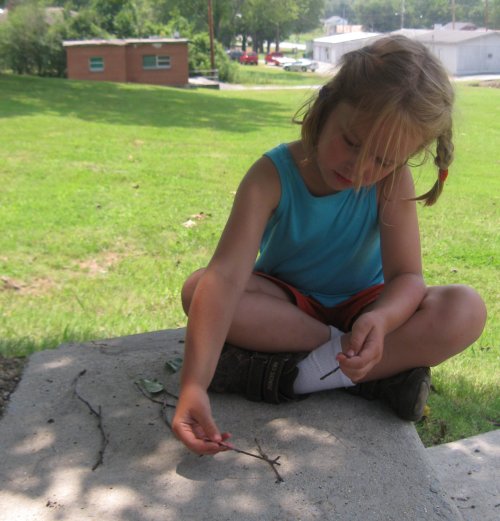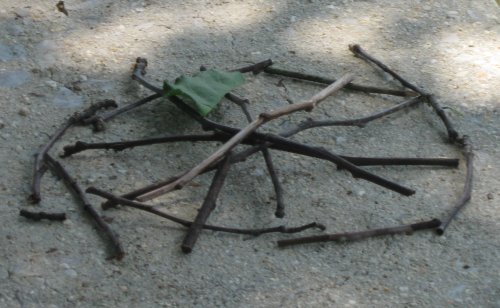 ---
---
Contact Us Grassroots Support System Privacy Policy Disclaimer Home