From Fort Pierce, Florida,
to Biloxi, Mississippi
We are currently on this part of the journey. Read about what is happening here!
The initial intent was to pedal all the way to Key West, Florida. We decided not to go there.
We need to get across the Rocky Mountains in New Mexico before heavy winter falls in.
The route description still includes the road from Key West to Biloxi, Mississippi.
The maps have been updated.
Route description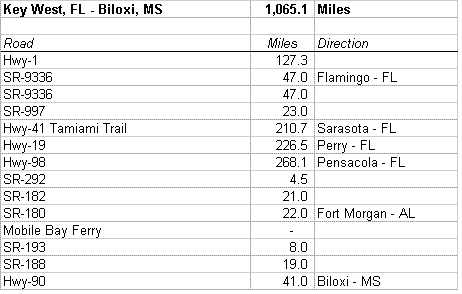 Maps Click for more detail.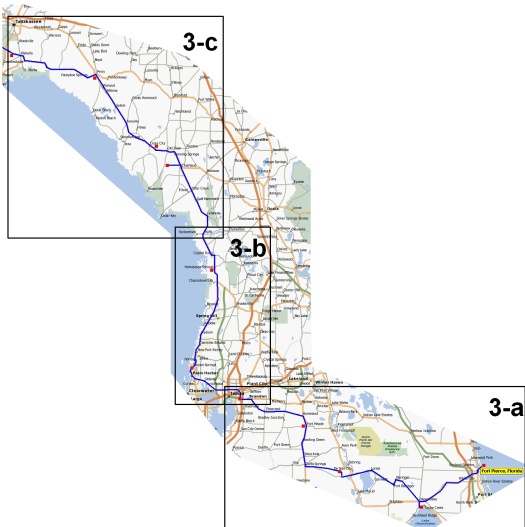 Elevation chart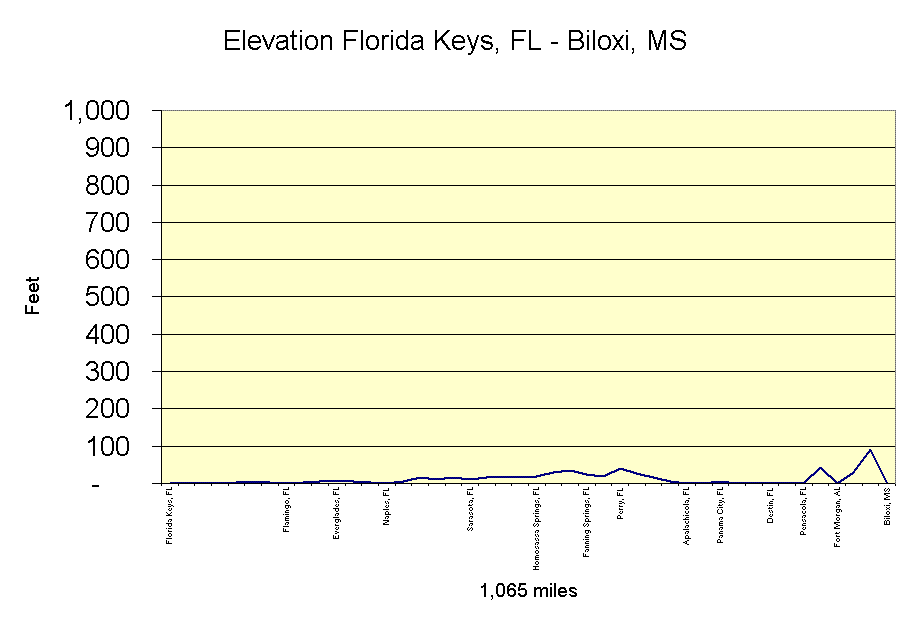 ---
Go to the next section of the journey:
Biloxi, Mississippi to Slaton, Texas

Return from FL-MS description to Journey

Return to Pedouin Home Page